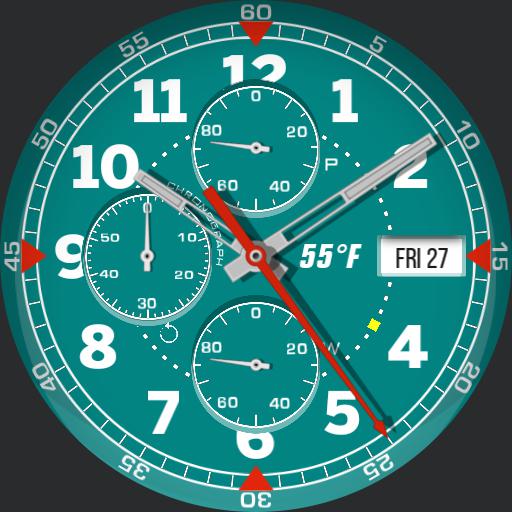 Weekend Warrior
Creator
Description
Updated. Chronograph-style watch in seven color combos with dim mode, stopwatch, tap actions, weather, day/date and battery. Top subdial=phone battery, bottom subdial=watch battery, left subdial=stopwatch.
- Tap yellow mark near 4 to cycle through colors - teal, blue, gray, red, black, olive, dark red.
- Touch center to move hands to read dials/data. Tap again for correct time.
- Tap center of the chronograph dial to start/stop the stopwatch. Touch adjacent reset icon to reset.
- Touch date window to launch stock calendar app.
- Touch temperature to launch stock weather app. Tap 12 to update weather.
Uploaded
23 Apr 2018
Tags
Features