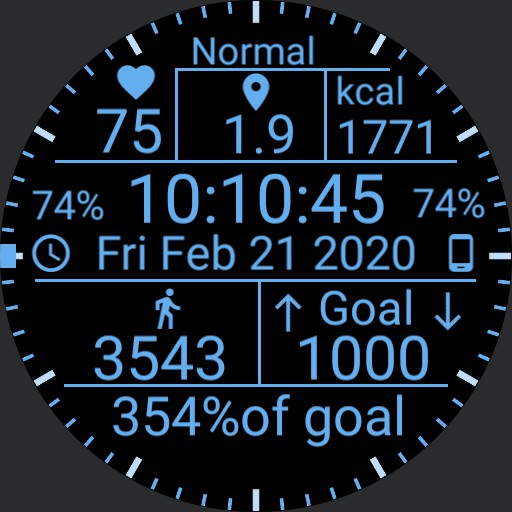 RichMill v2 No Map Cntr C5
Creator
Description
Double Tap 6 to unlock.
Tap 6 to lock.
Tap 12 for Dim mode, only displays time, date and batterys.
Tap center to advance layers.
Tap left of center to go back a layer.
Tap 9, watch for previous color.
Tap 3, phone for next color.
Tap counter number to increase.
Tap Reset to set to 0.
Tap Timer to open your watch timer. Tap Alarm to open your watch alarm. Layer 3 is todays weather.
Layer 4 is tomorrows forcast.
Layer 5 is a map.
Tap the - or down triangle to zoom out.
Tap the up triangle to zoom in.
Uploaded
21 Feb 2020
Tags
Features
Watchface Reviews