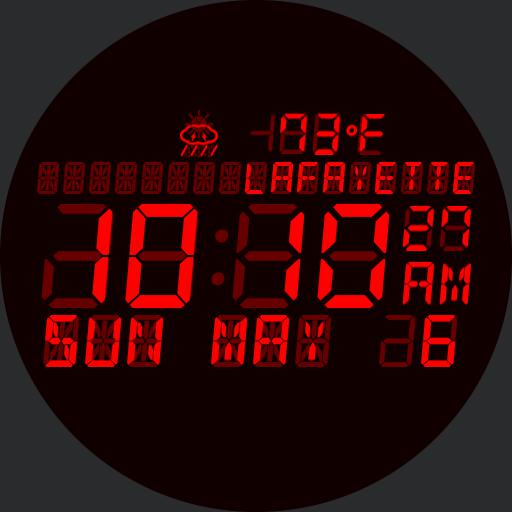 Different Color A Day LCD
Creator
Description
Basic LCD display using 7 and 14 segment fonts.
Tap weather to update, hours to toggle between 12 and 24 hour clock.
Changes color every day, Sunday - Red, Monday - Yellow, Tuesday - Green, Wednesday - Cyan, Thursday - Blue, Friday - Purple Saturday - White.
Screen placed over display in dim mode to reduce OLED burn, set for 320x320 display.
Uses modified DSEG fonts from www.keshikan.net/fonts-e.html
Uploaded
6 May 2018
Tags
Features