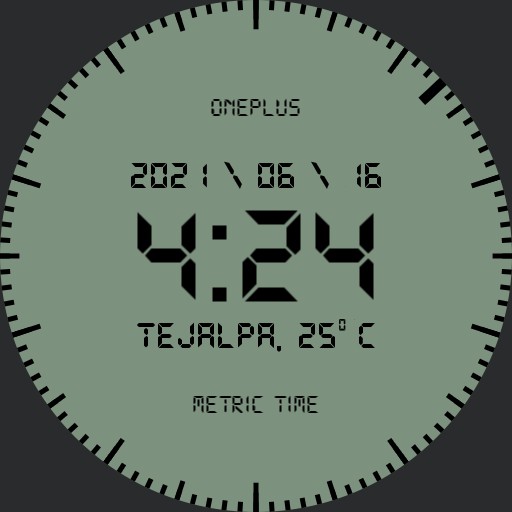 Alarma 10h Decimal Time Watch
Creator
Description
Decimal Time Digital Watch Face
This face features a tap option to change between two modes decimal and sexagesimal.
The decimal face features location, current weather and current date.
The sexagesimal face features the day of the week and the highest and lowest temperatures of today.
Tapping the upper part will update weather.
Tapping the middle part will switch between the two modes.
Tapping the lower part will open the Ten Hour Studios, Decimal Clock, application so its necessary to be installed in the phone for it to work.
Uploaded
17 Jun 2021
Tags
Features
Watchface Reviews