Custom User Banners & URLs
This feature is only available to WatchMaker Designer VIP users.
WatchMaker is the leading watch face platform for watchfaces and is dedicated to supporting independent designers looking to take their designs to the next level and establish their brand in the booming watchface market.
We have created tools for you to promote your brand using our premium design features.
You can create a custom user banner through Edit Profile. Click the banner or tap 'Select Banner' as shown in the screenshot below.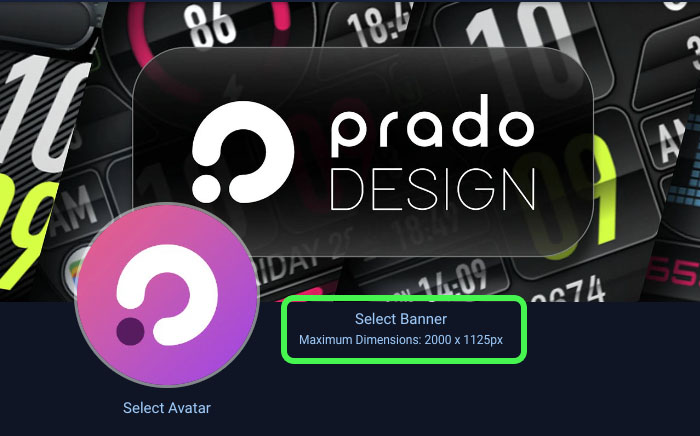 You can further promote your brand by reserving a dedicated URL. This will help with search optimization, sharing your brand and will also provide shortened social media links, e.g. getwatchmaker.com/user/prado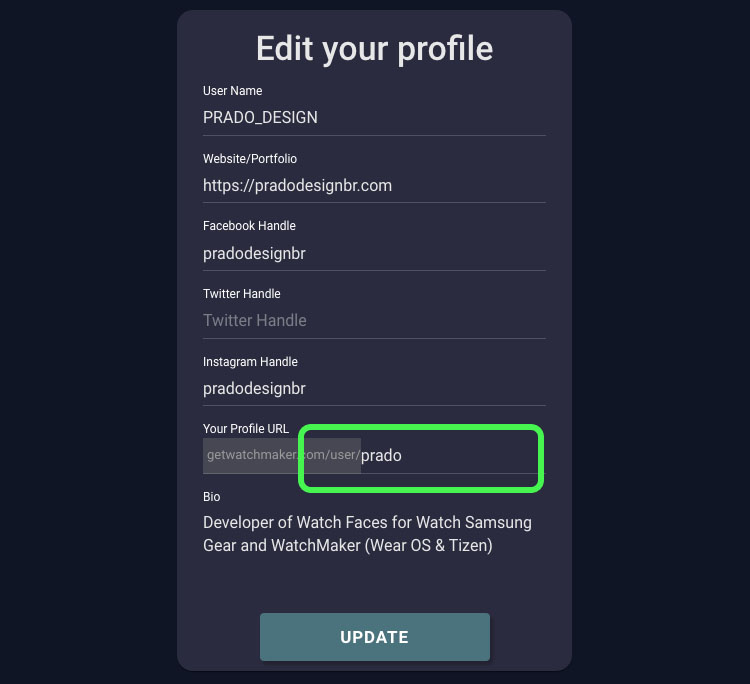 These promotional features will work on all platforms: WatchMaker Android, WatchMaker iOS and WatchMaker Web.