Collection Banners & URLs
This feature is only available to WatchMaker Designer VIP users.
With WatchMaker you can create custom collections of your own watch faces or even your favorite watch faces by other designers!
Premium designers are able to upload custom artwork for those collections to help promote these through sharing or exclusive marketing opportunities through the app.
You can edit any of your own collections by displaying them in the app, then tapping the 3-line icon, followed by Edit Collection.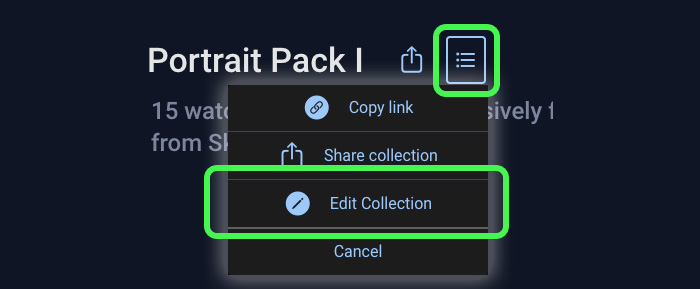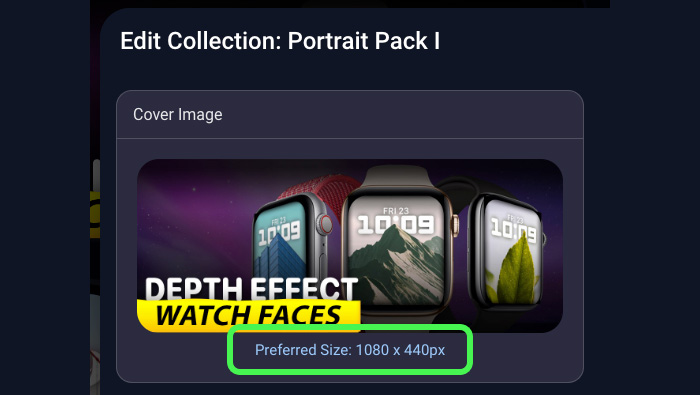 Premium designers can then upload any custom banner for their collection.
You can further promote your collection by reserving a dedicated URL. This will help with search optimization, sharing your brand and will also provide shortened social media links, e.g. getwatchmaker.com/collection/PortraitPackI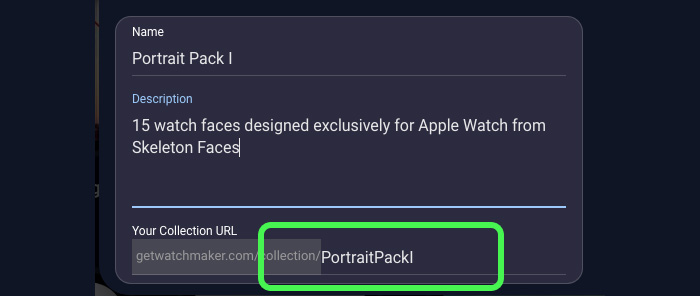 These promotional features will work on all platforms: WatchMaker Android, WatchMaker iOS and WatchMaker Web.